Profile

Free Account
Created on 2009-05-01 02:54:53 (#141168), last updated 2015-01-19 (139 weeks ago)
359 comments received, 687 comments posted
168 Journal Entries, 80 Tags, 2 Memories, 100 Icons

About
| | |
| --- | --- |
| Name: | Noël |
| Birthdate: | Dec 25 |
| | |
| | |

Mini Bio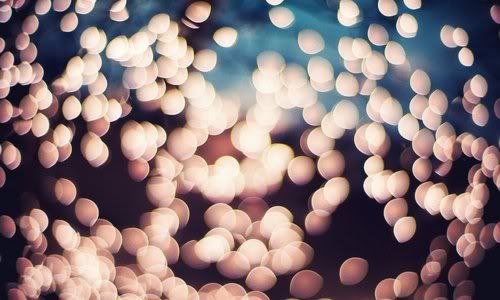 haloes! haleskarth!
Noël. Genderless. Pronouns: he/him. Art-, literature-, and music-lover. Painfully shy. Loves the colour purple. Enjoys Imogen Heap's music in all its instantiations. Asexual. Likes museums. Finds a variety of artistic periods pleasant, including Impressionism, Art Nouveau, and nineteenth-century Realism. (Yes, all of them.) Chocolate-devourer. Does not like crowds, excessive noise, or small talk. Generally eschews contractions.

If you would like for me to subscribe, I probably will; I cannot guarantee my granting you access, however. That is dependent on how well I know you, how much I trust you, and how I feel about your reading my locked entries. I am intensely private. I do occasionally make use of access filters for more sensitive information.

Yes, I am a member of

plures, but my individuality takes precedence, to me. If you add this journal and I reciprocate, I expect you to respect my separate personhood.

I am the moderator of

androgynes—if you do not identify with the gender binary, or are interested in androgyny, please join it!

Profile banner is via Tumblr; layout is by

vestiges.


✄ - - - - - - - - - - - - - - - - - - - - - - - - - - - - - - - - - - - - - -
tumblr | twitter | link3 | haloes! | profile code

Connect
academia
,
aesthetics
,
agnosticism
,
air
,
androgyny
,
art
,
art for art's sake
,
art history
,
art nouveau
,
asexuality
,
assistive technology
,
audrey kawasaki
,
autism
,
autodidactism
,
beauty
,
beginning again
,
bibliophilia
,
birds
,
books
,
bouguereau
,
brain
, carrying notebooks,
cephalopods
,
chocolate
,
clouds
,
cognition
,
conjure one
,
creativity
,
crystal castles
,
disability
,
disability activism
,
disability rights
,
doodling
,
drawing
,
dreampop
,
dreams
,
education
,
electroclash
,
electronic music
,
equality
,
ethics
,
fiction
,
fields
,
flowers
,
forests
,
freedom
,
genderlessness
,
genderqueer
, having a future,
idealism
,
illustration
,
illustrator
,
imagination
,
imogen heap
,
individualism
,
intelligence
,
jellyfish
,
knowledge
,
ladytron
,
lakes
,
latin
,
leaves
,
lgbt
,
lgbt rights
, light green,
lists
,
literary criticism
,
literature
,
macs
,
mind
,
morality
,
multiplicity
,
my friends
,
nature
,
neurodiversity
, never using contractions, not talking much,
observation
,
oceans
,
odd words
,
only revolutions
,
os x
,
painting
,
people watching
,
personhood
,
philosophy
,
philosophy of mind
,
plu
,
plurality
,
poetry
,
pretentious words
,
prose
,
purple
,
queer
,
queer theory
,
redemption
,
research
,
reveries
,
rivers
,
sealife
,
selfhood
,
social democracy
,
solitude
,
spiderwebs
,
spiral staircases
,
streams
,
studying
,
the outdoors
,
the seaside
,
the sky
,
thought
,
transgender
,
trees
,
twee
,
unorthodox ideas
,
unusual approaches
,
venus hum
,
vienna teng
,
vocabulary
,
wandering
,
warmth
,
water
, whiplash curves,
words
,
writing

People
[View Entries]

Communities
[View entries]

Member Of (39):
accountabilities
,
androgynes
,
appleboughs
,
asexuality
,
autism
,
books
,
brainwaves
,
cookability
,
disability
,
displacedsouls
,
dreamsandtales
,
dreamwidth_meta
,
dw_accessibility
,
flatlanders
,
forkedtongues
,
genderqueer
,
grammatical
,
heavens
,
illuminati
,
imagination
,
more_than_one
,
navidsonrecord
,
omnomnom
,
paperjournals
,
plural_intersections
,
plurality
,
poetree
,
poetry
,
postqueer
,
pretty_pixels
,
queer_as_dreamwidth
,
science
,
sixteen
,
sonnets
,
starlit
,
strange_tears
,
transmultiplicity
,
twowholecakes
,
voces

Subscriptions (25):
accountabilities
,
androgynes
,
appleboughs
,
cookability
,
displacedsouls
,
dreamsandtales
,
dw_accessibility
,
dw_maintenance
,
dw_news
,
flatlanders
,
genderqueer
,
ghostsighs
,
grammatical
,
illuminati
,
imagination
,
navidsonrecord
,
plural_intersections
,
plurality
,
poetree
,
pretty_pixels
,
sixteen
,
strange_tears
,
transmultiplicity
,
twowholecakes
,
voces

Administrator Of (10):

Feeds
[View Entries]

Subscriptions (0)

Linking
To link to this user, copy this code:
On Dreamwidth:
Elsewhere: